CDL Classes in Waco, Texas
Welcome to Ace Driving Academy, the premier truck driving school in Waco, Texas. Our mission is to provide you with top-notch CDL training that prepares you for success in just 4 weeks.
At Ace Driving Academy, we take pride in our team of experienced instructors who bring a wealth of real-world trucking knowledge to the table. They are committed to guiding you through every step of your journey to becoming a skilled truck driver.
Our Comprehensive Entry-Level Driver Training (ELDT) program goes above and beyond industry standards, covering everything you need to know to pass your CDL exam with confidence. From mastering essential driving techniques to understanding safety protocols and industry regulations, we've got you covered.
When it comes to CDL training in Waco, Texas, Ace Driving Academy is your go-to choice. Join us today and set yourself on the path to a rewarding and fulfilling career in the trucking industry.
Need training for your fleet or an employee?
Whether you need CDL training for one person or many, Driver Resource Center's network of CDL schools can help with your fleet driver training needs. Customizable training is available on automatic and manual transmission trucks. Learn More
CDL Training in Waco, Texas
Begin your truck driving journey by contacting ACE Driving Academy and enrolling in CDL school in Waco, TX. Founded in 2018, the school has since graduated over 30,000 people. With small class sizes, our students receive more instruction and specialized attention than other schools. In addition, our instructors work to exceed industry standards and equip you for your new truck-driving career. Additional support is provided through top-notch job placement assistance. And because ACE Driving Academy is a member of the Driver Resource Center's school network, you can feel confident you will receive a high-quality education and be road-ready in one month or less.
Why Choose ACE Driving Academy in Waco, TX?
Texans aren't prone to settling for less than the best. So why should you settle for less than the best training? In short, you shouldn't. In fact, national trucking companies are so confident in the quality of our training that many offer sponsorships to students in order to help reduce tuition costs. With sponsorships, grants and more, you may even be able to earn your CDL free! No previous experience is necessary to enroll. Every week, classes begin with students who have never even sat in an 18-wheeler. All you need is the "drive" to succeed.
Using well-maintained equipment comparable to what's on the roads now, combined with classroom instruction means you'll complete the training program with full confidence you are safe, efficient and equipped to handle the most modern trucking technology.
Need more reasons why ACE Driving Academy should be your choice for your CDL School in Waco?
Staff has over 20 years of driving and training experience.
Our Career Specialists will help you find a job.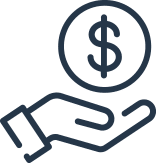 Starting salaries average $69,000 - $85,000.**
Veterans may use Post-9/11 GI Bill® for their CDL training.*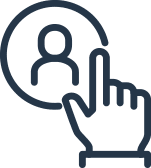 Lifetime career assistance.
When you're ready to start your CDL classes in Waco, TX with ACE Driving Academy, apply online or contact us at
254-340-6615
We can help answer all your questions, including helping you discover if grants are available to cover the cost of tuition.
CDL Requirements in Texas
Once you've completed your CDL training at ACE Driving Academy, you'll be well prepared and excited to start your new career with a premium carrier. Now what? When you're ready to apply for your CDL license in Waco, TX, you'll need to meet the following requirements to be certified in Texas as a commercial truck driver.
Complete Entry Level Driver Training.
Have a CDLP (Commercial Learner's Permit) for a minimum of 14 days prior (No permit is required to enroll. We will help you get your permit as part of the training.)

Pass the written knowledge test.
Submit a review of your driving record.
Present valid Medical Examiner's certificate.
Provide 1 document proving legal residency in the U.S.
Proof of social security number

Be at least 18 years old (21 to cross state lines or carry passengers).
Read, write and speak English.
Have a valid Texas driver's license.
Pass the required skills tests.
"I recommend ACE to anyone that wants to change their career. I've been a welder for four years and I chose to become a truck driver for U.S. Xpress, the best company in the nation and Ace Driving Academy is teaching me everything I need to know to become the best truck driver I can be. They have the best instructors you can ever wish for they will make sure you succeed!"
"All the instructors and admin go out of their way to help you the absolute best that they can. Was hired 2 days after getting my license and started training the day after hire. Will always be happy to give super kudos to the team."
"This school was amazing I moved from California to get my CDL and I achieved my goal. They help you with everything. I had never driven one of these trucks! Now I can do it all. Thank you so much."
Frequently Asked Questions About CDL Training In Waco, TX
How to enroll in CDL Training in Waco, TX?
Ready to kickstart your career into the world of trucking and get your CDL in Waco, TX? Here's a step-by-step guide on how to enroll in CDL training:
Step 1: Fill Out an Online Application It's super easy and convenient! This application will help determine if you're eligible for our CDL training program. Here are the basic qualifications you need to meet:
You should be at least 21 years old.
You gotta have a valid U.S. driver's license.
Passing a DOT drug screen and physical is a must.
No DUI convictions in the last 5 years. Safety first, you know!
Step 2: Talk to a Career Specialist Once you've filled out the application, it's time to chat with one of our friendly career specialists. They know all the ins and outs of CDL school and the exciting world of trucking. Got questions about what to expect during the training or what opportunities await you after graduation? They've got your back! They'll also go over things like tuition assistance programs, how long the training will take, and all the job opportunities that'll be waiting for you when you're all set to hit the road.
Step 3: Finance Your Education: Once you've been accepted into our CDL training program, your Career Specialists will review tuition assistance programs like grants, sponsorship, tuition reimbursement and more. o, don't let finances hold you back. Our team will work with you to explore these affordable options and find the best fit for your situation. With the right plan in place, you'll be well on your way to becoming a skilled and successful truck driver! Learn more about tuition assistance programs.
Can I get free CDL training in Waco, TX
Numerous tuition assistance opportunities exist for eligible applicants, but the sole path to acquire "free" CDL training is through securing a Federal, state, or local grant. Our Career Specialists are ready to assist you in identifying the programs you qualify for, so don't hesitate to inquire. For additional information on free CDL training, visit our blog.
How long does it take to get a CDL in Waco, TX?
Through our program it takes just 4 weeks to complete CDL training. The length of time really depends on the individual student as everyone learns at their own pace. Our experienced instructors are here to help you through the entire process. They will make sure you are ready come test day! Learn more about how long it takes to get a CDL on the blog.
Address:
7191 Bagby Ave
Waco, TX 76712
Hours:
Monday - Friday
7:00am - 5:30pm
254-340-6615
254-340-6615