CDL Classes in Waco, Texas
Texans are well known for their fiery independence and love of freedom, the open road and wide open spaces. What if you could earn a great living while having that freedom, but also enjoy the stability of steady work while traveling and exploring? Become a commercial truck driver and have it all! You can be fully trained and well-equipped with job offers waiting for you in just 4 weeks.
Through the Driver Resource Center's nationwide network of certified training schools, you can train to get your Commercial Driver's License (CDL) to embark on a new career operating 18-wheeler trucks and earn a great salary.** Enroll at ACE Driving Academy in Waco, TX to get started.
Well-trained drivers are always in demand, and the shortage has continued to grow in wake of the recent worldwide pandemic. That means carriers are paying even higher salaries. And there is no better time than now to drive into your new career. But where do you start?***
Need training for your fleet or an employee?
Whether you need CDL training for one person or many, Driver Resource Center's network of CDL schools can help with your fleet driver training needs. Customizable training is available on automatic and manual transmission trucks. Learn More
CDL Training in Waco, Texas
Begin your truck driving journey by contacting ACE Driving Academy and enrolling in CDL school in Waco, TX. Founded in 2018, the school has since graduated over 30,000 people. With small class sizes, our students receive more instruction and specialized attention than other schools. In addition, our instructors work to exceed industry standards and equip you for your new truck-driving career. Additional support is provided through top-notch job placement assistance. And because ACE Driving Academy is a member of the Driver Resource Center's school network, you can feel confident you will receive a high-quality education and be road-ready in one month or less.
Why Choose ACE Driving Academy?
Texans aren't prone to settling for less than the best. So why should you settle for less than the best training? In short, you shouldn't. In fact, national trucking companies are so confident in the quality of our training that many offer sponsorships to students in order to help reduce tuition costs. With sponsorships, grants and more, you may even be able to earn your CDL free! No previous experience is necessary to enroll. Every week, classes begin with students who have never even sat in an 18-wheeler. All you need is the "drive" to succeed.
Using well-maintained equipment comparable to what's on the roads now, combined with classroom instruction means you'll complete the training program with full confidence you are safe, efficient and equipped to handle the most modern trucking technology.
Need more reasons why ACE Driving Academy should be your choice for your CDL School in Waco?
Staff has over 20 years of driving and training experience.
Our Career Specialists will help you find a job.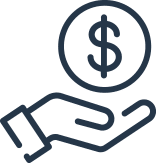 Starting salaries average $69,000 - $85,000.**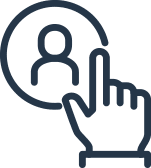 Lifetime career assistance.
When you're ready to start your CDL classes in Waco, TX with ACE Driving Academy, apply online or contact us at
254-340-6615
We can help answer all your questions, including helping you discover if grants are available to cover the cost of tuition.
CDL Requirements in Texas
Once you've completed your CDL training at ACE Driving Academy, you'll be well prepared and excited to start your new career with a premium carrier. Now what? When you're ready to apply for your CDL license in Waco, TX, you'll need to meet the following requirements to be certified in Texas as a commercial truck driver.
Complete Entry Level Driver Training.
Have a CDLP (Commercial Learner's Permit) for a minimum of 14 days prior (No permit is required to enroll. We will help you get your permit as part of the training.)

Pass the written knowledge test.
Submit a review of your driving record.
Present valid Medical Examiner's certificate.
Provide 1 document proving legal residency in the U.S.
Proof of social security number

Be at least 18 years old (21 to cross state lines or carry passengers).
Read, write and speak English.
Have a valid Texas driver's license.
Pass the required skills tests.
"I recommend ACE to anyone that wants to change their career. I've been a welder for four years and I chose to become a truck driver for U.S. Xpress, the best company in the nation and Ace Driving Academy is teaching me everything I need to know to become the best truck driver I can be. They have the best instructors you can ever wish for they will make sure you succeed!"
"All the instructors and admin go out of their way to help you the absolute best that they can. Was hired 2 days after getting my license and started training the day after hire. Will always be happy to give super kudos to the team."
"This school was amazing I moved from California to get my CDL and I achieved my goal. They help you with everything. I had never driven one of these trucks! Now I can do it all. Thank you so much."