CDL Classes in Tulsa, Oklahoma
Ever wondered what it would be like to hit the road and see all that makes this country amazing? Always wanted to try but had concerns about making a consistent income? You can say goodbye to those fears, as there's never been a better time to embrace both freedom and stability found in the adventure of commercial truck driving! You can earn a fantastic income while you explore America. Want to know more? Embark on your new career with the Driver Resource Center's nationwide network of certified training schools, such as MTC Truck Driver Training in Tulsa, OK.
Quality truck drivers keep the American economy moving and thriving, which means it's a field that will always be in demand. But the recent pandemic has created a shortage of well-trained drivers, so carriers are paying higher salaries for well-trained drivers. Begin your CDL training in Tulsa today!
Need training for your fleet or an employee?
Whether you need CDL training for one person or many, Driver Resource Center's network of CDL schools can help with your fleet driver training needs. Customizable training is available on automatic and manual transmission trucks. Learn More
CDL Classes in Tulsa, Oklahoma
When you begin CDL training classes at MTC Truck Driver Training in Tulsa, OK, you're getting the benefit of almost 3 decades of experience. Founded in 1993 and with more than 50,000 graduates, MTC trains you to be a confident and safe commercial truck driver in just 4 short weeks. Using a proven method combining classroom instruction and hands-on experience, MTC offers it all at a low cost to you, possibly free or close to free with grants and sponsorship programs. As a member of the Driver Resource Center's school network, you will receive top-notch CDL training education in Tulsa that exceeds industry standards and positions you to work for quality carriers across the country.
Why Choose MTC Truck Driver Training?
At MTC, you'll find a level of commitment second to none. MTC is dedicated to your safety and education in addition to being a great resource for job placement. And that's just the beginning. Quality national trucking companies are so confident in the quality of our training that many students receive job offers or sponsorships upon enrollment and graduation. No experience is necessary to get started. All you need is the drive to succeed. Want more reasons why MTC is the choice for CDL school in Tulsa?
Low tuition costs with grants, tuition assistance and more. *Free truck driver training may be available.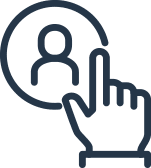 Lifetime career assistance.
Our Career Specialists will help you find a job.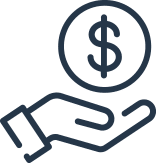 Starting salaries average $69,000 - $85,000*
Experienced instructors with an average of 15 years of Class A real world driving experience.
When you're ready to start your CDL classes in Tulsa with MTC Truck Driver Training, start here to apply online or reach out at
918-281-3755
We can help answer all your questions, including helping you discover if grants are available to cover the cost of tuition.
CDL Requirements in Oklahoma
After finishing your CDL training at MTC, you'll be ready to begin your trucking career with a quality carrier. But first, you'll need to apply for your CDL in Tulsa, OK. You'll have to meet the necessary requirements to be certified in Oklahoma as a commercial truck driver, including:
Have your Commercial Learner's Permit (CDL permit or CDLP) for at least 14 days before taking the CDL test. (No permit is required to enroll. We will help you get your permit as part of the training.) Getting your CDL permit requires you to:

Pass the written knowledge test.
Provide 1 document proving legal residency in the U.S.
Submit a review of your driving record.
Present valid Medical Examiner's certificate.

Have a valid Oklahoma driver's license.
Pass required skills test.
Read, write and speak English.
Be at least 18 years old. (21 to operate out of state.)
"One and done. Awesome place to learn everything about driving. Chris and James are great instructors and really break things down so you can understand what you are doing. definitely going to stop by when I'm in town and thank these guys again for everything."
"Awesome experience that has led to my new life! THANK YOU!"
"The Instructors are very helpful and informative with a plethora of knowledge! But, what I appreciated the most was the flexibility extended to me with my situation being a single parent. Other schools were not understanding and my dream of being a truck driver was not looking good. With this flexibility, I was able to transition between careers almost seamlessly and I appreciate that! Now I can say I now know how to drive a truck thanks to MTC!"