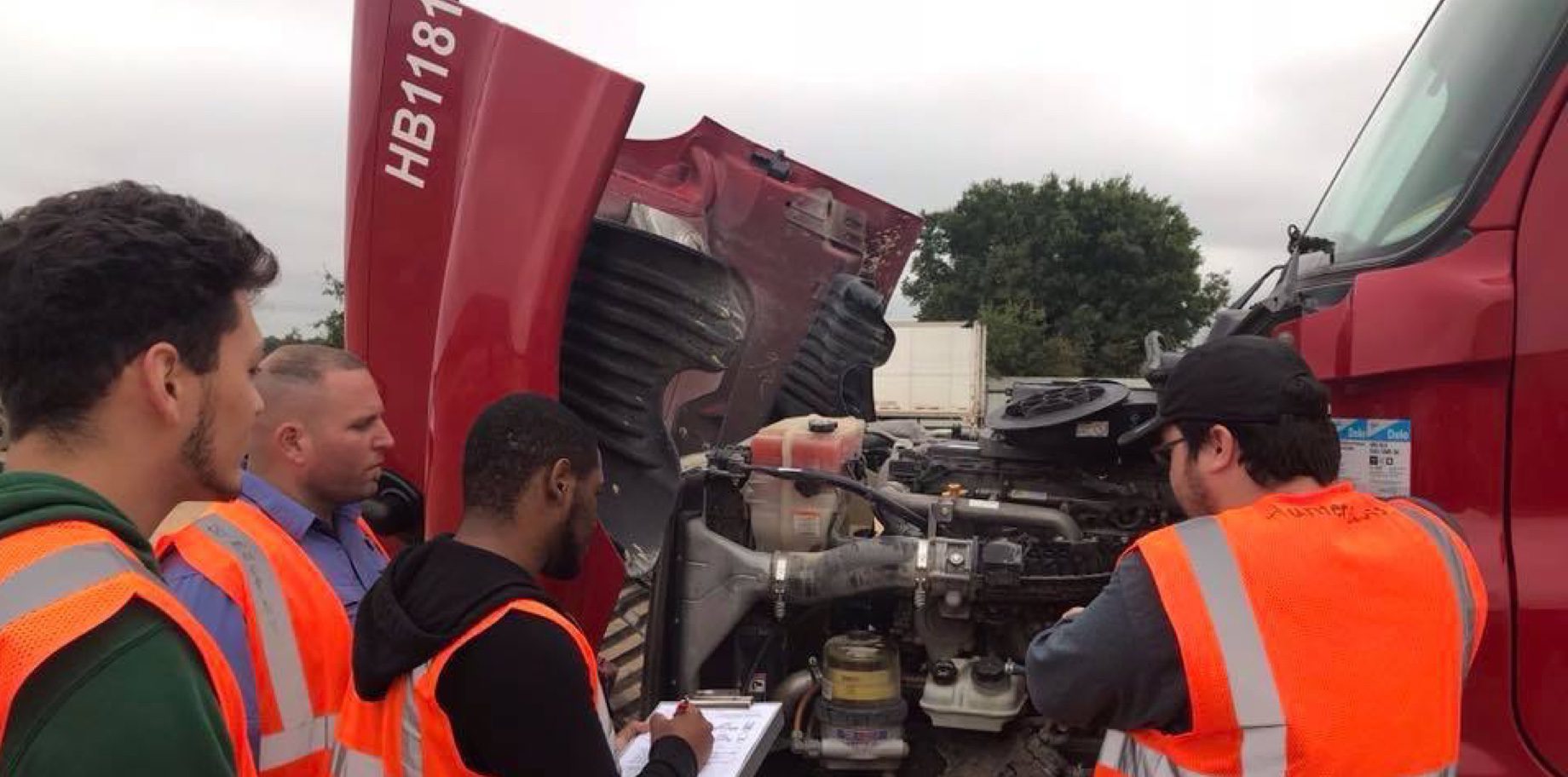 Number of graduations
Since Inception:
1000+
Overview
At Kansas Truck Driving School it is our mission to be the best source of well trained, new drivers for the Class A truck community in the state of Kansas. We will accomplish this by graduating student drivers who are proficient in all Entry Level Driving Training skill and knowledge areas as well as how to be safe, courteous, and professional drivers.
KTDS works with many state agencies like Heartland Works, WIA, Workforce Development, Unemployment Office, VA, SRS, and Vocational Rehab that may be able to help you pay for training. We can point you in the right direction depending on your individual circumstances.
KTDS also has partnerships with a select few trucking companies willing to sponsor school candidates who qualify to go to work for them. This means we can help almost anyone get the financial assistance they need to attend CDL training.
Number of graduations
Since Inception:
1000+
Funding Assistance
Many people need our training in order to get a better paying job. It's great if you can pay for your training on your own but we understand that most cannot do this. We offer:
Great partnerships with local employment offices for public funding assistance
Great partnerships with National Carriers willing to sponsor your training
Testimonials
"I personally attended this school and passed with flying colors in 4 weeks. I am now working for U.S. Xpress making $1,500 a week. I highly suggest this school."
"My experience with the KTDS was a 5 star rating. I was fortunate enough to have all 3 instructors that have real life experiences that I'll be able to use in the real world. With the help of Darrell, Chuck, and Tom I have my CDL, 1 and done. The instructors are very professional and truly care for each student to grasp the concept of driving semi trucks."
Frequently Asked Questions
What you should bring
Current Driver License

Must have at least 6 months before expiration before enrolling in
school

If license expires earlier than 6 months prior to enrollment, students will need to renew their license at their local secretary of state office

Must match students current address of residence

If license does not match the students current address, students will need to renew their license to reflect their current address at their local secretary of state office

Social Security Card

Federally issued, blue paper (cannot be laminated or photo copied)
Other Options

Proof of legal presence

U.S. Birth Certificate: must be certified, with the official raised seal,
and in good condition

Non-U.S. citizens must bring their Permanent Residence Card (I don't have
a Residence Card?)

Proof of Residence

(Utility bill, lease, voter registration card, bank statement, auto insurance card, w-2, 1099 transcript). Must include first and last name of applicant and complete current address
Other Options

Proof of Legal Name Change

Required documents will vary case by case but typically: birth certificate, marriage certificate, divorce decree or other court documents showing a legal name change

Voided check or deposit slip

(For Payroll Direct Deposit set-up with your sponsoring carrier)

Money for Expenses:

CDL permit & License: $50.00
Personal items (Soda, chips, candy, etc…)

Additional Optional, but Helpful Items:

Pens, pencils, notebooks, and a calculator (optional but helpful)
Work gloves, work boots, or other sturdy shoes (tennis shoes are acceptable)
Comfortable but professional work clothing
Rain gear & other weather gear depending on the season

Non-perishable food items to keep your living expenses down
Is Housing Available?
Get with your recruiter to discuss housing options available at this location.
Can I Drive My Personal Vehicle In?
Yes you may drive your own vehicle.
Let's Talk.
Have questions? Need details? Let us call you about getting started now.