CDL Classes in Park Hills, Missouri
If you've ever wanted to buck off the boredom at your 9-5 job and see the country, but have felt shackled to your desk, there's a great way to have it all. Become a commercial truck driver! You can have freedom, stability, adventure and reliability. Explore all of the nooks and crannies, quirks and beloved landmarks of America while you earn a fantastic income. Want to know more? Embark on your new career with the Driver Resource Center's nationwide network of certified training schools, such as MTC Truck Driver Training in Park Hills, MO.
This country's economy relies on well-trained truck drivers, but demand is at an all-time high right now. The global pandemic has created a shortage of quality drivers, so carriers are looking for more workers and paying higher salaries.** That means there is no better time than now to begin your CDL training in Park Hills!
CDL Classes in Park Hills, Missouri
Drive into your new career with CDL training classes at MTC Truck Driver Training, located in Mineral Area College in Park Hills, MO. Founded in 1993 and with more than 50,000 graduates, MTC will equip you to be a confident and safe commercial truck driver in just 4 short weeks. MTC is dedicated to a proven method of part classroom instruction and part hands-on experience—all at little-to-no cost to you with grants, sponsorships and tuition assistance. As a member of the Driver Resource Center's school network, you will receive a stellar education in Park Hills that exceeds industry standards and positions you to work for quality carriers across the country.
Why Choose MTC Truck Driver Training?
There are certainly lots of trucking schools. But at MTC, you'll find a level of commitment second to none. MTC is simply passionate about your safety and training, as well as a great resource for job placement. And that's just the beginning. Top-tier trucking companies are so confident in the quality of our training that many students receive job offers or sponsorships when they enroll. Never even sat in a big rig? No worries, because no experience is necessary to get started. All you need is the drive to succeed. Need more reasons why MTC should be your choice for CDL school in Park Hills?
We'll help you get a job upon graduation.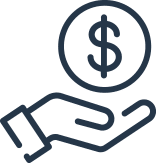 Starting salaries average $69,000 - $85,000.*
Experienced instructors with an average of 15 years of Class A real world driving experience.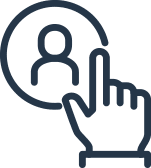 Lifetime career assistance.
When you're ready to start your CDL classes in Park Hills with MTC Truck Driver Training, start here to apply online or reach out at
573-518-2238
We can help answer all your questions, including helping you discover if grants are available to cover the cost of tuition.
CDL Requirements in Missouri
After finishing your CDL training at MTC, you'll be ready to begin your trucking career with a quality carrier. But first, you'll need to apply for your CDL in Park Hills, MO. You'll have to meet the necessary requirements to be certified in Missouri as a commercial truck driver, including:
Have your Commercial Learner's Permit (CDL permit) for at least 14 days before taking the CDL test. (No permit is required to enroll. We will help you get your permit as part of the training.) Getting your CDL permit requires you to:

Pass the written knowledge test.
Provide 1 document proving legal residency in the U.S.
Submit a review of your driving record.
Present valid Medical Examiner's certificate.

Have a valid Missouri driver's license.
Pass required skills test.
Read, write and speak English.
"MTC is a great place to get your CDL. The staff is very knowledgeable and work closely with you to get your CDL."
"Working with MTC I was able to get the tools and knowledge I needed. I filled out an application for the company I wanted to work for and the next day I was hired. And have been going strong ever since. I'm glad I made the jump to get my CDL at MTC it was a great stepping stone to get me to where I am today."