CDL Classes in Paducah, Kentucky
The dream to explore this great nation while earning a great living, and having both freedom and stability, is closer than you think. You can do all of this and more as a commercial truck driver! You can join this incredible industry and help the economy of America thrive. And best of all, you can be fully trained and well-equipped with job offers waiting for you in just 4 short weeks!
Through the Driver Resource Center's nationwide network of certified training schools, you can train to get your Commercial Driver's License (CDL) to embark on a new career operating 18-wheeler trucks and earn a great salary.** Enroll at CDL Training Service & Consulting, Inc. in Paducah, KY to get started.
Well-trained drivers are always in demand. In light of the recent worldwide pandemic, the shortage is even larger. That means carriers are paying even higher salaries. And there is no better time than now to drive into your new career. But where do you start?***
Need training for your fleet or an employee?
Whether you need CDL training for one person or many, Driver Resource Center's network of CDL schools can help with your fleet driver training needs. Customizable training is available on automatic and manual transmission trucks. Learn More
CDL Training in Paducah, Kentucky
Begin your truck driving journey by contacting CDL Training Service & Consulting, Inc. and enrolling in CDL school in Paducah, KY. Founded in 1994, the school has graduated more than 30,000 people. Focused on small class size, this means you'll get more instruction and specialized attention. The instructors strive to exceed the industry standards and equip you for your chosen profession. Additional support is provided through top-notch employment assistance. Because CDL Training Service & Consulting, Inc. is a member of the Driver Resource Center's school network, you can feel confident you will receive a high-quality education and be road-ready in just 4 weeks' time.
Why Choose CDL Training Service & Consulting, Inc.?
If you want to be the best, train with the best. National trucking companies are so confident in the quality of our training that many offer sponsorships to students in order to help offset the cost of the education, possibly even free with available tuition assistance. No previous experience is necessary to enroll. Every week, classes begin with students who have never even sat in an 18-wheeler. All you need is the "drive" to succeed.
With a mixed curriculum of classroom instruction, discussions and hands-on training, students can complete the training program with full confidence they are safe, efficient and equipped to handle the most modern trucking technology.
Need more reasons why CDL Training Service should be your choice for your CDL School in Paducah?
Experienced instructors with an average of 15 years of Class A real world driving experience.
Our experienced Career Specialists will help you find a job.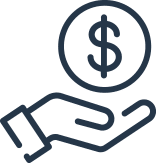 Starting salaries average $69,000 - $85,000.**
Veterans may use Post-9/11 GI Bill® for their CDL training.*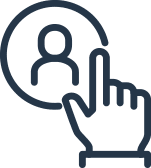 Lifetime employment assistance.
When you're ready to start your CDL classes in Paducah, KY with CDL Training Service & Consulting, Inc, you can apply online or contact us at
270-444-8005
We can help answer all your questions, including helping you discover if grants are available to cover the cost of tuition.
CDL Requirements in Kentucky
Once you've completed your CDL training at CDL Training Service & Consulting, Inc., you'll be well prepared and excited to start your new career with a premium carrier. Now what? When you're ready to apply for your CDL license in Paducah, KY, you'll need to meet the following requirements to be certified in Kentucky as a commercial truck driver.
Complete Entry Level Driver Training.
Have a Commercial Driving License Permit (CDL permit) for a minimum of 14 days prior (No permit is required to enroll. We will help you get your CDL permit as part of the training.)

Pass the written knowledge test.
Submit a review of your driving record.
Present valid Medical Examiner's certificate.
Provide 1 document proving legal residency in the U.S.

Be at least 18 years old (21 to cross state lines).
Have a valid Kentucky driver's license of any class.
Pass the 3 required skills tests.
Read, write and speak English.
"Great place. Great people. Great training. It was like a family vibe the whole time. My instructors Brendon and Mike were very dedicated to their job and very patient. Thanks guys! I'm now driving for Hogan and making more than enough money to support my family. I highly recommend CDL Training Services."
"Thanks for kicking us in the rear to get it right. You and your staff do a great job and is shows through your students.I passed a Level 1 Full DOT inspection today. You guys are the best!"
"Great place! They make it fun and easy to learn what you need to know to get your cdl. The instructors are great."