CDL Classes in St. Louis, Missouri
Just north of St. Louis, Hazelwood, MO is waiting for you to start your next adventure.  Explore the country while you earn a fantastic income, enjoying both stability as well as the freedom and independence of the open road. It's all within your reach when you train to become a commercial truck driver. With the Driver Resource Center's nationwide network of certified training schools, such as MTC Truck Driver Training in St. Louis, MO, you'll be handling an 18-wheeler in no time.
American households and businesses rely on trucks and truck drivers to deliver the goods we want and need. As spending and e-commerce increases, so does the need for truck drivers. Truck drivers are in demand and now is great time to get a CDL in St. Louis.***
Need training for your fleet or an employee?
Whether you need CDL training for one person or many, Driver Resource Center's network of CDL schools can help with your fleet driver training needs. Customizable training is available on automatic and manual transmission trucks. Learn More
CDL Classes in St. Louis, Missouri
Get started on your new career by enrolling in CDL training classes at MTC Truck Driver Training in St. Louis. Founded in 1993 and with more than 50,000 graduates to date, MTC has the expertise and experience to help you earn your CDL and have you confidently road-ready in just 4 short weeks.
AT MTC, we're focused and dedicated to providing students with a quality education at a low cost with grants and tuition assistance. As a member of the Driver Resource Center's school network, you will receive a stellar education in St. Louis, Missouri that meets industry standards and positions you to work for quality carriers across the country.
Why Choose MTC Truck Driver Training in St. Louis?
The level of commitment to your safety and knowledge, as well as a great resource for job placement, are just a few reasons to contact MTC Truck Driver Training. Top-tier trucking companies are so confident in the quality of our training that many students receive job offers or sponsorships even before graduation. No experience is necessary to get started. All you need is the drive to succeed. Need more reasons why MTC should be your choice for CDL school in St. Louis?
Veterans may use Post-9/11 GI Bill® to cover CDL training costs. *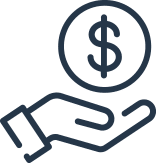 Starting salaries average $69,000 - $85,000.**
Our experienced Career Specialists will help you find a job.
Experienced instructors with Class A real world driving experience.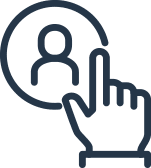 Lifetime employment assistance.
When you're ready to start your CDL classes in St. Louis with MTC Truck Driver Training, feel free to apply online or reach out at 314-895-4111.
314-895-4111
We can help answer all your questions, including helping you discover if grants are available to cover the cost of tuition.
St. Louis, Missouri CDL Requirements
When you complete CDL training at MTC, you'll be ready for your trucking career with a premier carrier. After graduation, your first order of business will be to apply for your CDL in St. Louis, MO. You'll have to meet the necessary requirements to be certified in Missouri as a commercial truck driver, including:
Be at least 18 years old. (21 to have passengers or drive out of state.)
Have your Commercial Learner's Permit (CDL permit) for at least 14 days before taking the CDL test. (No permit is required to enroll. We will help you get your permit as part of the training.) Getting your CDL permit requires you to:

Pass the written knowledge test.
Provide 1 document proving legal residency in the U.S.
Submit a review of your driving record.
Present valid Medical Examiner's certificate.

Have a valid MO driver's license.
Pass required skills test.
Read, write and speak English.
Successfully complete Entry Level Driver Training
St. Louis, MO
"The instructors are friendly and the staff is wonderful. Everything about this school is wonderful. You will experience all different techniques from different instructors. You will combine that and you will be able use all of that information and become a professional truck driver."
"From going to school in the classroom for a week, not knowing anything about a truck, to the day out in the yard! Being able to tell you every part on a truck with no experience. I can now operate a semi truck! Great school great people."
"Very caring staff. One of the best experiences I had with school. Thank you MTC for helping me start a new chapter in my life. I am forever grateful."