CDL Classes in St. Louis, Missouri
If you're looking for CDL training in Missouri, there's no better place than MTC Truck Driver Training. We are proud to be one of the premier St. Louis truck driving schools, and our commitment to excellence, experienced instructors, and accelerated 4-week training program make us the ideal choice for launching your trucking career.
As one of the leading CDL schools in St. Louis, MO, we take pride in offering a program that is designed to set you on the fast track to success in the trucking industry. Our comprehensive FMCSA ELDT training program is tailored to equip you with the essential skills and knowledge to obtain your CDL in just 4 weeks, saving you time and enabling you to begin your rewarding career as a professional truck driver sooner than you might think.
Beyond our comprehensive training, MTC Truck Driver Training also works diligently to provide our graduates with excellent job opportunities. Our extensive network of industry connections and partnerships means that we can assist you in finding employment with reputable trucking companies upon successful completion of your training.
Need training for your fleet or an employee?
Whether you need CDL training for one person or many, Driver Resource Center's network of CDL schools can help with your fleet driver training needs. Customizable training is available on automatic and manual transmission trucks. Learn More
CDL Classes in St. Louis, Missouri
Get started on your new career by enrolling in CDL training classes at MTC Truck Driver Training in St. Louis. Founded in 1993 and with more than 50,000 graduates to date, MTC has the expertise and experience to help you earn your CDL and have you confidently road-ready in just 4 short weeks.
AT MTC, we're focused and dedicated to providing students with a quality education at a low cost with grants and tuition assistance. As a member of the Driver Resource Center's school network, you will receive a stellar education in St. Louis, Missouri that meets industry standards and positions you to work for quality carriers across the country.
Why Choose MTC Truck Driver Training in St. Louis?
The level of commitment to your safety and knowledge, as well as a great resource for job placement, are just a few reasons to contact MTC Truck Driver Training. Top-tier trucking companies are so confident in the quality of our training that many students receive job offers or sponsorships even before graduation. No experience is necessary to get started. All you need is the drive to succeed. Need more reasons why MTC should be your choice for CDL school in St. Louis?
Veterans may use Post-9/11 GI Bill® to cover CDL training costs. *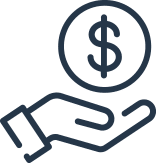 Starting salaries average $69,000 - $85,000.**
Our experienced Career Specialists will help you find a job.
Experienced instructors with Class A real world driving experience.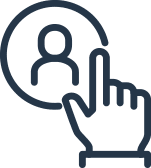 Lifetime employment assistance.
When you're ready to start your CDL classes in St. Louis with MTC Truck Driver Training, feel free to apply online or reach out at 314-895-4111.
314-895-4111
We can help answer all your questions, including helping you discover if grants are available to cover the cost of tuition.
St. Louis, Missouri CDL Requirements
When you complete CDL training at MTC, you'll be ready for your trucking career with a premier carrier. After graduation, your first order of business will be to apply for your CDL in St. Louis, MO. You'll have to meet the necessary requirements to be certified in Missouri as a commercial truck driver, including:
Be at least 18 years old. (21 to have passengers or drive out of state.)
Have your Commercial Learner's Permit (CDL permit) for at least 14 days before taking the CDL test. (No permit is required to enroll. We will help you get your permit as part of the training.) Getting your CDL permit requires you to:

Pass the written knowledge test.
Provide 1 document proving legal residency in the U.S.
Submit a review of your driving record.
Present valid Medical Examiner's certificate.

Have a valid MO driver's license.
Pass required skills test.
Read, write and speak English.
Successfully complete Entry Level Driver Training
St. Louis, MO
"The instructors are friendly and the staff is wonderful. Everything about this school is wonderful. You will experience all different techniques from different instructors. You will combine that and you will be able use all of that information and become a professional truck driver."
"From going to school in the classroom for a week, not knowing anything about a truck, to the day out in the yard! Being able to tell you every part on a truck with no experience. I can now operate a semi truck! Great school great people."
"Very caring staff. One of the best experiences I had with school. Thank you MTC for helping me start a new chapter in my life. I am forever grateful."
Frequently Asked Questions About CDL Training in St. Louis, Mo
How to enroll in CDL Training in St. Louis, MO?
To enroll in our CDL training program, you need to follow these easy steps. First, go online and fill out an application. This application will help determine if you are eligible for our CDL training. To qualify for the program, you should:
Be at least 21 years old.
Have a valid U.S. driver's license.
Successfully pass a DOT drug screening and a physical examination.
Not have any DUI convictions in the past 5 years.
After you complete the application, you will have a conversation with one of our career specialists. We understand that you might have many questions about what to expect from CDL school and your new career in trucking. Our knowledgeable career specialists are here to provide answers. They will discuss important details with you, such as tuition assistance programs, the duration of the training, and job opportunities that will be available to you after you graduate from the program. We're here to support you throughout your journey to becoming a professional truck driver!
How long is CDL training in St. Louis, MO?
If you're interested in obtaining your CDL, we have some great news for you! Our St. Louis, MO CDL training program offers a much quicker path compared to many trade schools and traditional higher education options. In less than a month, you can become a proud CDL holder.
We understand that dedication is vital on this journey, and we're here to support you every step of the way. Our team is committed to helping you succeed, ensuring you have all the knowledge and skills necessary to achieve your CDL efficiently and confidently.
How to get free CDL training in St. Louis, MO?
While there are many tuition assistance options available to qualifying applicants, the only true way to get "free" CDL training is through a Federal, state or local grant. Our Career Specialists can help you determine which programs you pay qualify for. Learn more about free CDL training on the blog.
Address:
12000 Missouri Bottom Rd
Hazelwood, MO 63042
Hours:
Monday - Friday
7:00am - 5:30pm
314-895-4111
314-895-4111