Partner Carrier – Schneider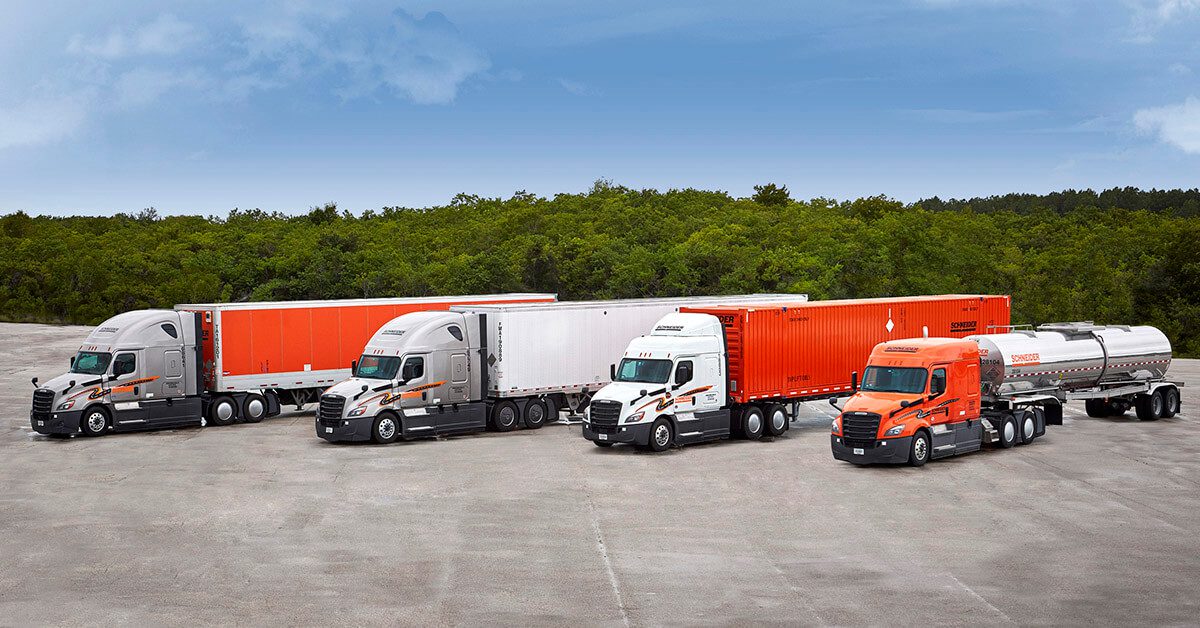 About Schneider
Schneider is the ideal company for inexperienced drivers looking to start their driving careers.
We proudly offer one of the widest varieties of driving jobs in the industry, and we set new drivers up for success by providing top-notch safety training, paid orientation and tuition reimbursement options.
Schneider also partners with outstanding driving schools like Driver Resource Center to ensure new drivers have a hassle-free transition from driving school to their first job as a professional truck driver.
Opportunities
Choose from Schneider's huge selection of driving opportunities to find a job that fits your lifestyle and home time needs. Discover your perfect driving career by exploring the options below:
Number of drivers
Solo: Experience the freedom and independence of hitting the road on your own.
Team: Maximize your miles and your earnings by driving with a partner.
Home time options
Over-the-road: Travel the country for weeks at a time with longer lengths of haul.
Regional: Stay close to home and get the miles you want while getting home weekly or multiple times per week.
Local: Get home daily and earn hourly/load pay.
Part-time: Find a flexible schedule with a great work-life balance, plus pick your home time.
Freight types
Van truckload: Use 53-foot dry van trailers to deliver goods.
Dedicated: Choose from options like flatbed and reefer, and haul freight for one primary customer.
Intermodal: Transport freight to and from rail yards.
Tanker: Deliver liquid loads in steel tanker trailers.
Reasons to become a Schneider driver
The reasons to drive for Schneider are as expansive as our selection of driving jobs. The following are just a few of the many benefits Schneider drivers enjoy:
Interested in driving for Schneider?
Before you start your driving career, you'll have to obtain a commercial driver's license (CDL).
Enrolling in one of DRC's truck driving schools will ensure you have the education and skills needed to pass your CDL exam and start a rewarding driving career with Schneider.
Apply now to become a DRC student.