CDL Training in Granite City, Illinois
Do you wish you could get paid to travel and explore the country? Want the opportunity to work independently with both freedom and stability? Do you love the thought of helping keep the economy and nation thriving? If so, you've come to the right place.
Through the Driver Resource Center's nationwide network of certified training schools, you can train to get your Commercial Driver's License (CDL) so you can drive trucks and earn a great salary.** You'll be on your way soon when you enroll at Premier CDL in Granite City, IL.
Quality truck drivers have always been in demand, and with the recent pandemic, the shortage of well-trained truck drivers has increased even more. That means carriers are paying even higher salaries. And there is no better time than now to drive into your new career. But where do you start?
Need training for your fleet or an employee?
Whether you need CDL training for one person or many, Driver Resource Center's network of CDL schools can help with your fleet driver training needs. Customizable training is available on automatic and manual transmission trucks. Learn More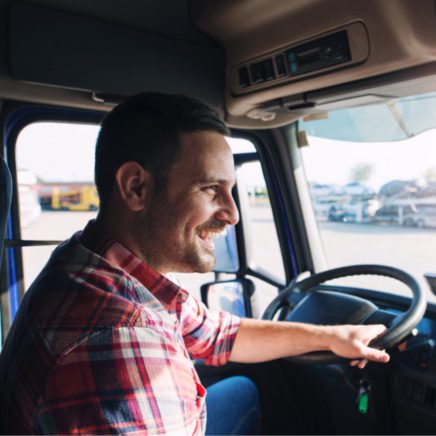 CDL Classes in Granite City, Illinois
Begin your truck driving journey by enrolling in CDL training classes at Premier CDL Training Services, LLC in Granite City, IL. Established in 2009 and with more than 30,000 graduates, this female owned and operated truck driving school is focused on specialized attention with small class sizes. As a member of the Driver Resource Center's school network, you'll receive a high-quality education in Granite City that exceeds industry standards, and we'll get you road-ready in just 3-4 weeks.
Why Choose Premier CDL Training Services, LLC?
If you want to be the best, train with the best. Top-tier trucking companies are so confident in the quality of our training that many students receive job offers even before enrolling. Plus, no previous experience is necessary to enroll. All you need is the drive to succeed. Need more reasons why Premier should be your choice for CDL school in Granite City?
Experienced instructors with an average of 15 years of Class A real world driving experience.
Our Career specialists will help you find a job.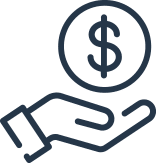 Starting salaries average $69,000 - $85,000.*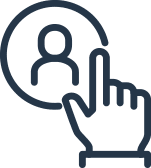 Lifetime career assistance.
When you're ready to start your CDL classes in Granite City with Premier CDL Training Services, LLC, you can apply online or contact us at
618-797-1725
We can help answer all your questions, including helping you discover if grants are available to cover the cost of tuition.
CDL Requirements in Illinois
Once you've completed your CDL training at Premier CDL Training Services, LLC, you'll be well prepared and excited to start your new career with a premium carrier. Now what? When you're ready to apply for your CDL license in Granite City, Illinois, you'll need to meet the following requirements to be certified in Illinois as a commercial truck driver.
Complete 3-4 weeks of commercial driving classes.
Have your Commercial Learner's Permit (CDL permit) for at least two weeks before taking the CDL test. (No permit is required to enroll. We will help you get your permit as part of the training.) Getting your CDL permit requires you to:

Pass the written knowledge test.
Pass the required skills test.
Submit a review of your driving record.
Present valid Medical Examiner's certificate.
Provide 1 document proving legal residency in the U.S.

Be at least 18 years old (21 to drive out of state or transport passengers).
Have a valid driver's license of any class.
Read, write and speak English.
Testimonials
"Went to get my CDL here in January. I am now enjoying my new job thanks to the great staff and instructors here at Premier. They gave me the skills necessary to gain my CDL and land a new job."
"Really great place to get your CDL. Wonderful people in the office and the instructors."
FAQs
What you should bring
Current Driver License

Must have at least 6 months before expiration before enrolling in
school

If license expires earlier than 6 months prior to enrollment, students will need to renew their license at their local secretary of state office

Must match students current address of residence

If license does not match the students current address, students will need to renew their license to reflect their current address at their local secretary of state office

Social Security Card

Federally issued, blue paper (cannot be laminated or photo copied)
Other Options

Proof of legal presence

U.S. Birth Certificate: must be certified, with the official raised seal,
and in good condition

Non-U.S. citizens must bring their Permanent Residence Card (I don't have
a Residence Card?)

Proof of Residence

(Utility bill, lease, voter registration card, bank statement, auto insurance card, w-2, 1099 transcript). Must include first and last name of applicant and complete current address
Other Options

Proof of Legal Name Change

Required documents will vary case by case but typically: birth certificate, marriage certificate, divorce decree or other court documents showing a legal name change

Voided check or deposit slip

(For Payroll Direct Deposit set-up with your sponsoring carrier)

Money for Expenses:

CDL permit & License: $50.00
Personal items (Soda, chips, candy, etc…)

Additional Optional, but Helpful Items:

Pens, pencils, notebooks, and a calculator (optional but helpful)
Work gloves, work boots, or other sturdy shoes (tennis shoes are acceptable)
Comfortable but professional work clothing
Rain gear & other weather gear depending on the season

Non-perishable food items to keep your living expenses down
Address:
5529 Dial Drive, Suite 4
Granite City, IL 62040
Hours:
Monday - Friday
8:00-4:30 PM
618-797-1725
618-797-1725